Irregular (im)mobilities
This case study seeks to map out the terrain of irregular migration to the Canary Islands to gain deeper insight into the ways in which diverse groups of people on the move conceptualize their experiences and positionality within Europe.
The aim is to answer the following questions:
How does mobility at Europe's margins work toward generating understanding of 'Europe'?
How do racialization, nationality, gender and class intersect within the context of mobile subjects?
The methodology includes participant observation, interviews (formal and informal), as well as analysis of reports and media discussion. Interviews are taken in the Canaries with a) those working in hosting centers; b) activists; and c) migrants in irregular situation.
The project is funded by the Icelandic Research Fund (grant no. 207062-051).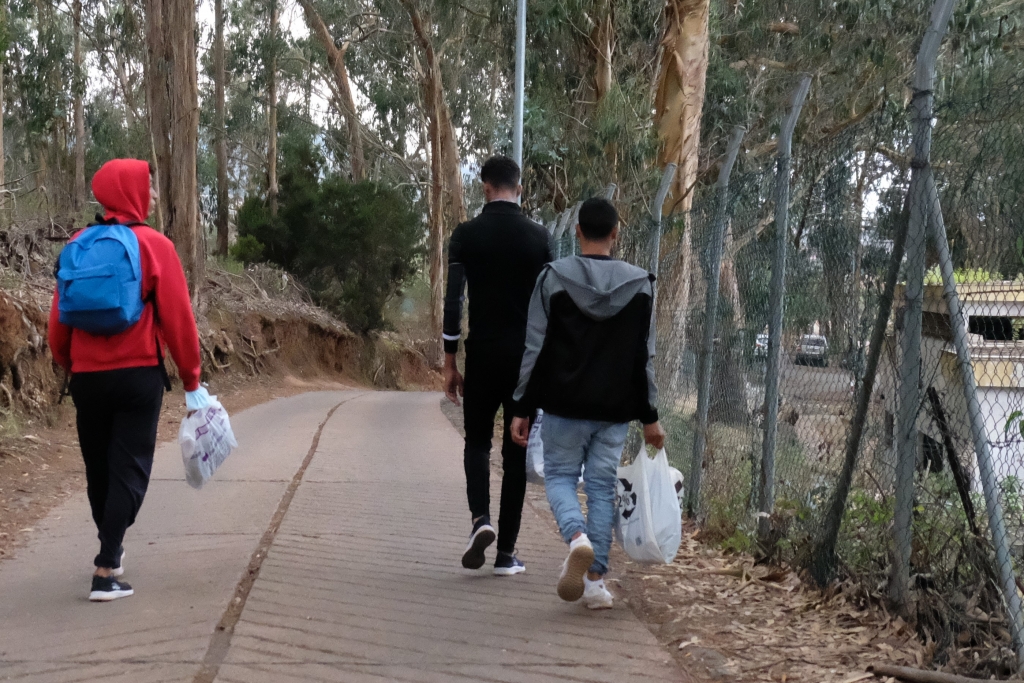 African migrants in irregular situation arriving to "Las Raíces" hosting camp in Tenerife (Spain). November 2021. © Ignacio Fradejas-García